Summer is well in our rear view mirror with Meteorological Autumn beginning at the start of September and Astronomical Autumn occurring yesterday. Day and night will be exactly equal as of Sunday the 25th (equilux) meaning equal and from there on, night is longer than day.
Wish to know more about our seasons? VIDEO: Mechanism of The Seasons 
September 2016 will go down as a very warm month following one of the warmest summer's on record. For the East, September has been a fourth month of summer with frequent 80 and 90 degree days, adding to an already large number accumulated during the 90 days of summer.
September temperature anomaly to date.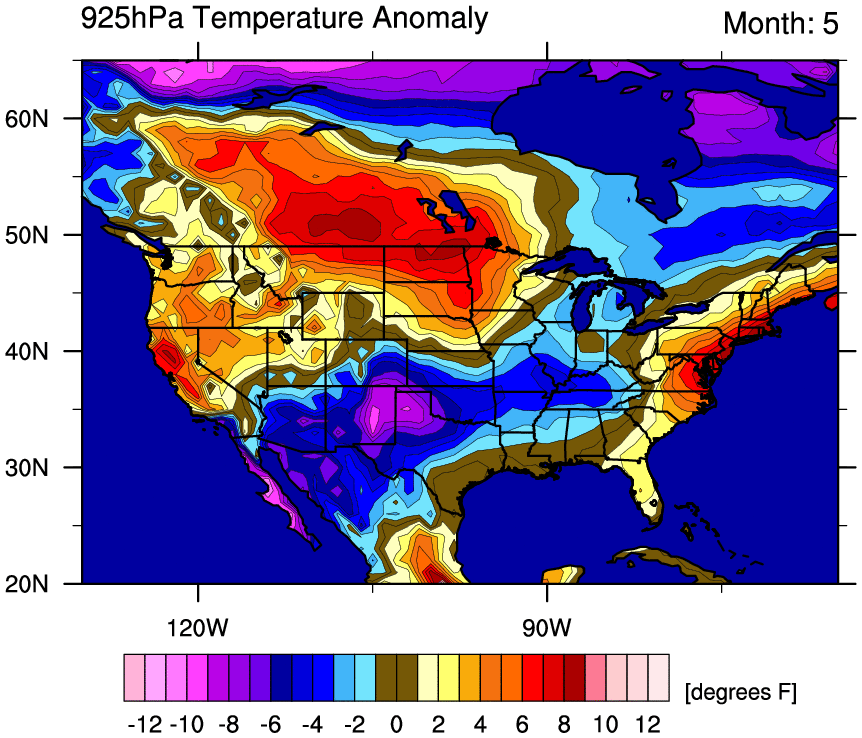 Many towns and cities east of the Mississippi have just witnessed their hottest summer on record.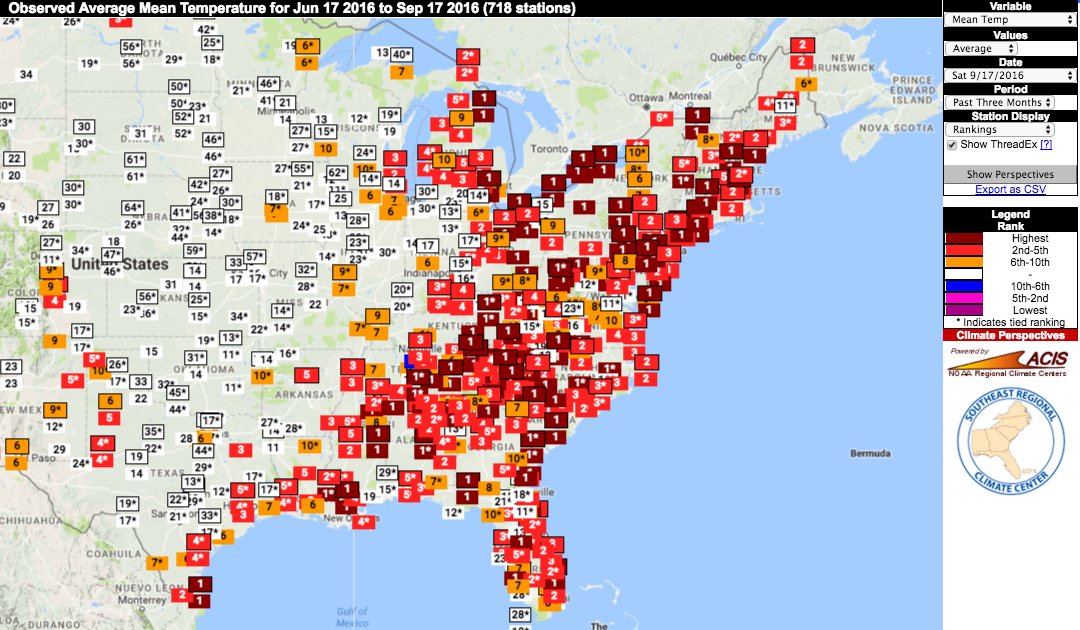 What can we expect for October?
With waters remaining very warm within Gulf and off the East Coast, I suspect a warmer than normal pattern continues for the areas which have seen warmest of the hottest summers on record.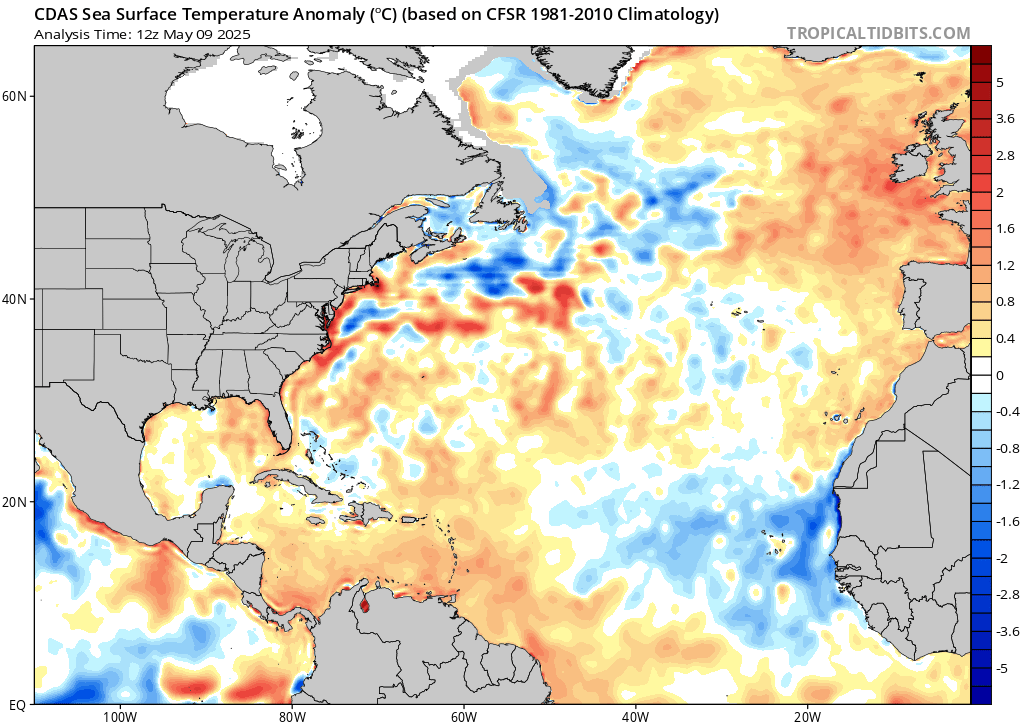 The tropics could play a significant role in October with an active and favourable pattern. Models have systems reaching the Gulf and becoming hurricanes within the next 10 days and so while I believe it's a warm October east of the Mississippi, it's also likely to see wetter than normal conditions, helped by the tropics with potentially 1 or 2 hits in the Gulf, maybe another up the East Coast.
As for the West, an active Pacific storm track has seen the arrival of the first fall storms into southern British Columbia and the Pacific Northwest with enough cold air to bring significant early season snowfall above 6,000ft. We should see further systems carving a significant Western trough and further heavy snows to the higher elevations of Washington, Oregon, Montana, Idaho, Wyoming, Coloroado and Utah as well as the Sierra of California and Nevada. This was the scene from Kirkwood Ski Resort, CA yesterday.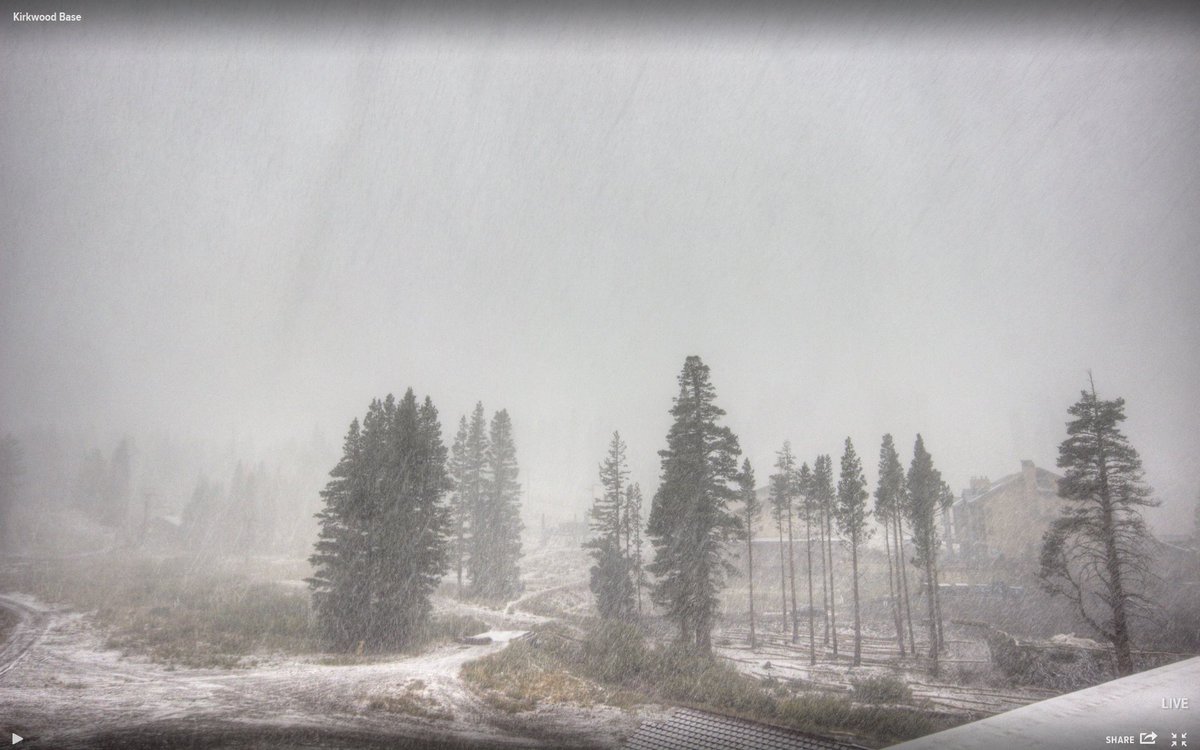 288 hour GFS surface has a 962mb hurricane spinning in the Gulf.
Interesting to see both CFSv2 and Canadian different and different to my thinking.
CFSv2
Canadian