Summer is well in our rear view mirror with Meteorological Autumn beginning at the start of September and Astronomical Autumn occurring yesterday. Day and night will be exactly equal as of Sunday the 25th (equilux) meaning equal and from there on, night is longer than day.
Wish to know more about our seasons? VIDEO: Mechanism of The Seasons 
September has seen it's share of pattern persistency and changeability. Overall it's been a warm month thanks to a northerly positioned Atlantic jet stream which has kept much of Western Europe on the warm, subtropical side. Passing lows have been close enough to present multiple days of cloud, wind and rain for Ireland, Northern Ireland and Scotland while more often than not, the majority of England and Wales, particularly so Eastern and South Eastern England it's been warm and dry.
Sept temp anomaly to date. Credit: Michael Ventrice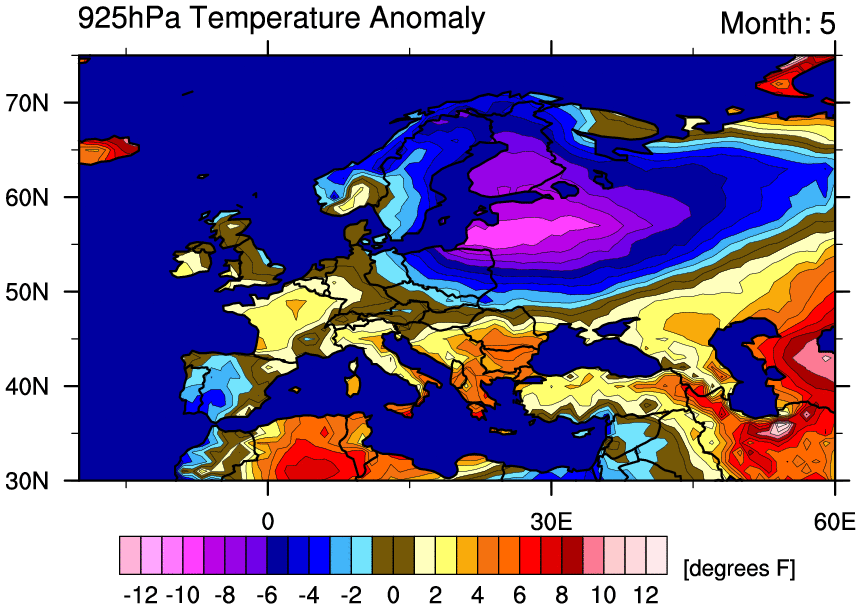 As I'm sure your well aware, in summer the Hadley cell (subtropical high) is at it's strongest and farthest north while the polar cell is at it's weakest and therefore the jet stream is at it's weakest too, in winter it's opposite and as for seasons in between, we're in often 'turbulent' transition seasons. We're once again entering the 'storm season' when warm fights building, southbound cold.
The Atlantic jet stream is strengthening as Greenland and the high latitudes cool and summer heat tries to hold. However there's a lag between the calendar and sub-tropical high retreating while cold gathers quickly within the high latitudes and as these air masses clash, storms form in between often driving summer warmth north out ahead and drive autumn cold down on the rear. After a summer long build-up, it takes time for the subtropical high and it's warmth to deflate and migrate south and this causes instability and storms as a result.
When forecasting, the difficulty usually comes when the tropics are active with cyclones transferring heat and energy north and energising the upper level westerlies. The storms which form or simply transition en-route to Europe sometimes cross to the south of the UK hitting Iberia or France and thus the UK is usually cool. Sometimes they track to the north towards Iceland. This usually drives unusual warmth out of Africa, over Iberia, France and into the UK or they cross the UK bringing stormy weather.
This weekend sees a system pass to the NW with it's associated cold front sweeping across the UK bringing heavy rain and gale or severe gale-force winds to western coasts. Unusually warm air lifts north ahead of the cold front while it will be fresher behind.
So, what will October bring us?
The tropics will be the fly in the forecasting ointment in the month ahead. Transition months are difficult as they are but when the tropics are involved it becomes even more unpredictable, often bringing extremes.
Soon-to-be Hurricane Karl is expected to brush Bermuda this weekend before heading up into the North Atlantic. Models indicate that this system merges with another developing low currently coming off North America and becomes a large storm system on approach to either Iceland, Scotland or in between. Exact track is everything but as of this writing it looks like Karl brings heavy rain and severe gales to Northwest Scotland late next week but there's a system which will bring the same wet and windy conditions Tuesday. With systems tracking SW to NE and mainly NW of the UK, waves of exceptional warmth continues to lift up through Iberia, France and the Southern UK this weekend and through next week.
GFS through next 7 days, shows warmth for Western Europe but no big storm by late next week. (Credit: Tropical Tidbits)
There are other systems forming on the eastbound Atlantic jet stream while tropics systems drift westwards aboard the easterly trades. Catching a weakness in the mid-Atlantic high between the westerlies and easterlies means additional tropical systems could do what Karl is doing and lift into the mid-latitude pattern providing heat and energy.
CFSv2 weeklies suggest warmer than normal pattern and with exceptions of the opening 7 days, drier than normal too.